Written by THE INDEPENDENT UK
Ever Given: Egyptian president orders operation to lift containers from stricken Suez Canal ship
The Ever Given weighs roughly 200,000 metric tons and is capable of carrying 20,000 shipping containers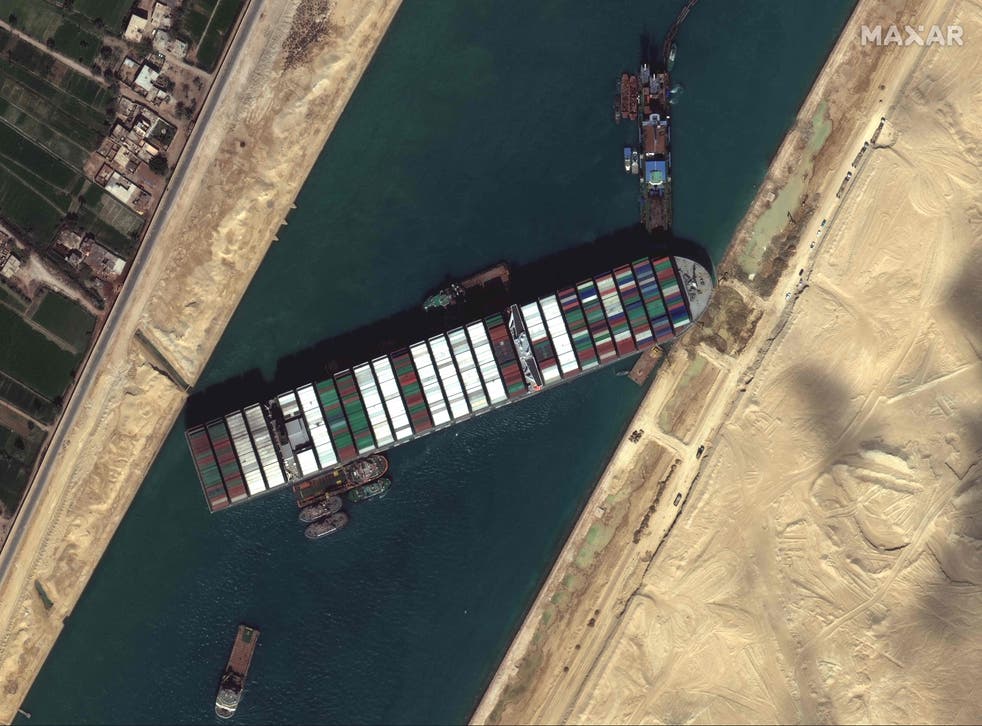 Egypt's president, Abdel Fattah al-Sisi, has ordered preparations for lightening the cargo of the giant container ship grounded in the Suez Canal, the head of the canal's authority told local media on Sunday.
The Ever Given container ship has been blocking the waterway since Tuesday and salvage teams have been hoping to free it with dredgers and tugs without unloading any of its cargo.
The Ever Given weighs roughly 200,000 metric tons and is capable of carrying 20,000 shipping containers.
Peter Berdowski, the chief executive of Boskalis – one of the salvage firms working on this infamous rescue operation, – spoke on the Dutch current affairs programme Nieuwsuur and explained that the weight of that the vessel is what is stopping it from simply being pulled free.
The mammoth vessel currently has a queue of 150 ships both in front and behind it waiting to pass.