Rashford lead the line and played a starring role in the absence of Ibrahimovic, who was named on the substitutes' bench, scoring the opening goal for United in their 2-0 win over Chelsea on Super Sunday.
Sky Sports pundits Carragher and Neville, speaking on MNF, both think Ibrahimovic still has a place at Old Trafford despite the England internationals excellent display.
And former Manchester United defender Neville agrees that Ibrahimovic still has a big role to play at Old Trafford but he would like to see the Swedish striker in a different role next season.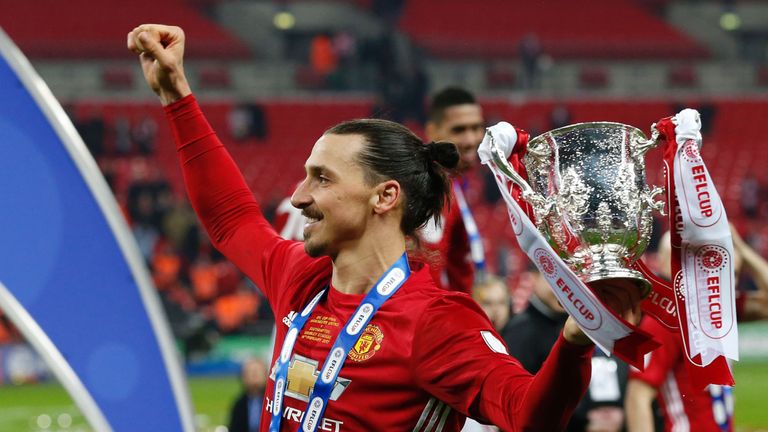 "Would Zlatan have done to Chelsea what Rashford did? Absolutely no chance," Neville said. "But would Rashford have done in that EFL Cup final what Zalatan did? Probably no chance, it would be very difficult.
"There's still a place for Zlatan. I used to like being part of a squad that had four strikers. Actually you had a Zlatan, you might have had a Chicharito to come on and you had a Rashford.
"Why can't you have three or four strikers and pick from a pool? It's not like Zlatan plays or nothing. On Sunday he looked delighted when the team scored and he worked when he came on. I don't see why it has to be an either or, they can play together potentially.
"I'd like to see Zlatan stay in a different role to what he's had this season where it's him or nothing," he added. "I'd like to see him phased over another season whereby Martial, Rashford and maybe someone else comes in and you see a changing of the guard, but you still the experience that is required is there.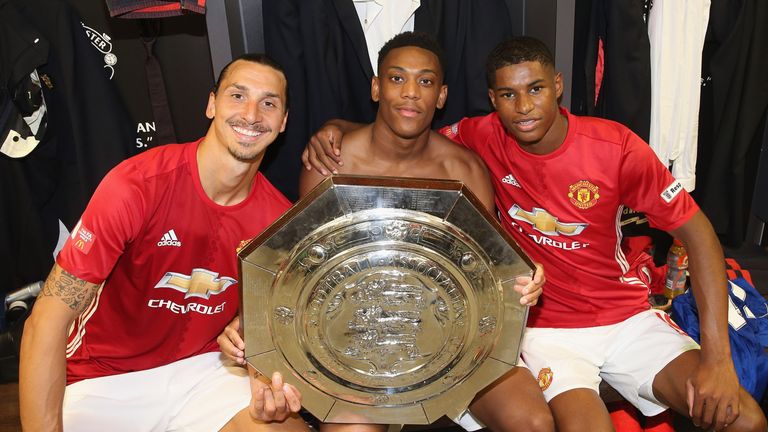 "That's why I'm disappointed with John Terry leaving Chelsea because I still think there's a place for those experienced players in dressing rooms to set the tone for the rest. It's not a case of either or for me."
Carragher said: "You shouldn't get carried away with one game," Carragher. "Zlatan has been one of the best players in the Premier League this season.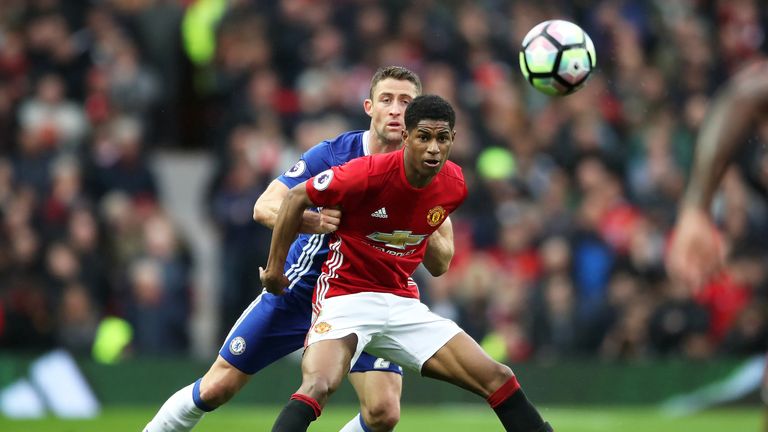 "Does he lack mobility? Yes, you know that when you sign him. The whole point of United having fast wingers and Rashford playing wide at times was to give you that [mobility]. You know Ibrahimovic hasn't got that pace when you sign him.
"Do they play better? If Rashford played centre forward next season I don't think he'd get the goals Zlatan has got. He may provide other things and help other players but let's not forget it's just one game, Zlatan has been outstanding this season."
SKY SPORTS