WORLD CUP 2018: England 6 – 1 Panama
Hit for 6!: Record-breaking England maul minnows Panama 6-1 to qualify for last 16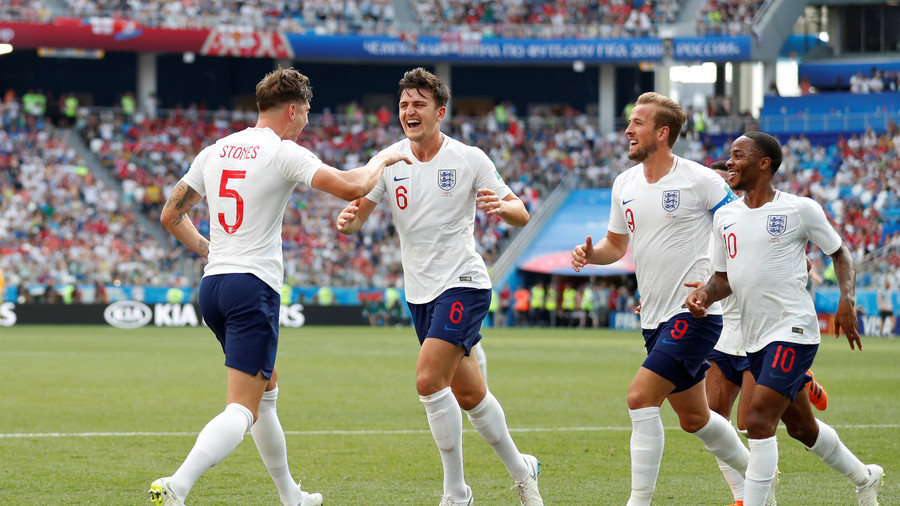 Get short URL © Matthew Childs / Reuters
RT – England captain Harry Kane scored a hat-trick to fire his side into the Russia 2018 knockout stages and set a record for World Cup finals goals scored by The Three Lions with a 6-1 win over Panama.
England were heavily fancied to beat World Cup first-timers Panama in Nizhny Novgorod Stadium, and they did just that by hammering the Central Americans in the sweltering summer sun.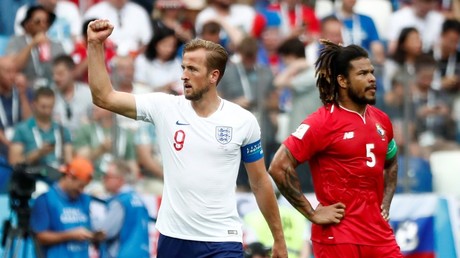 England smash spate of team World Cup records in 6-1 win over Panama
They did it in some style too, scoring six goals to overtake Belgium and Russia as highest scorers in the tournament so far.
Panama, having already gained recognition for their qualification for their maiden World Cup, showed no fear in attacking England early on.
The Panamanian players may have felt more at home in the sun, the 31 degrees Celsius temperature recorded in Nizhny turning out to be 7 degrees higher than in their home country on that day, but in the end it was England who drew first blood.
John Stones found himself unmarked in the area to head home the opener from a corner. Captain fantastic Harry Kane then added to his goalscoring tally when he rifled home a penalty after Jesse Lingard was bundled over by a body check from behind by Escobar in the box.
The referee had no doubts, despite remonstrations from the Panama players, being as sure as the England captain looked that he was going to convert it.
From then on, the floodgates opened for England. Lingard made it three for England after a delicious one-two with Raheem Sterling gave him space to curl a shot into the right hand corner of the goal.
Then came another goal from a set-piece and another for John Stones, who scored his second header after Harry Kane knocked down a beautiful ball from Jordan Henderson and then Sterling had his effort blocked from close range.
It was five before the first 45 were over when Harry Kane scored a second spot kick. The England skipper going exactly the same way for a second successive time to make it the first time England had scored five in a World Cup finals match.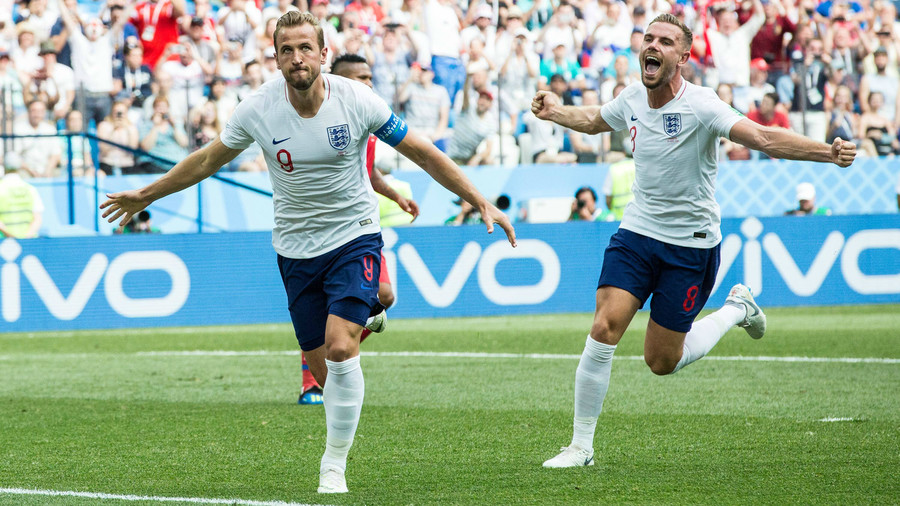 © Peter Dovgan / Reuters
When the second half got underway, Panama attacked as England perhaps eased off with the result in the bag but Harry Kane completed his hat-trick by neatly finishing from inside the box.
Then the unthinkable, the World Cup first timers scored their first World Cup goal. Felipe Baloy was the hero when he slid in to poke home Ricardo Avila's in swinging free kick from the left flank.
That's how the game stayed, with England advancing from Group G. Their game with Belgium in Kaliningrad will decide who wins the group and who qualifies in second place.
Panama had gained a late consolation goal and also a small measure of victory in defeat in front of 43,319 supporters in Nizhny Novgorod Stadium. —— AUTO – GENERATED; Published (Halifax Canada Time AST) on: June 24, 2018 at 12:20PM