US GUNS: 1 dead, 20 injured in New Jersey arts festival shooting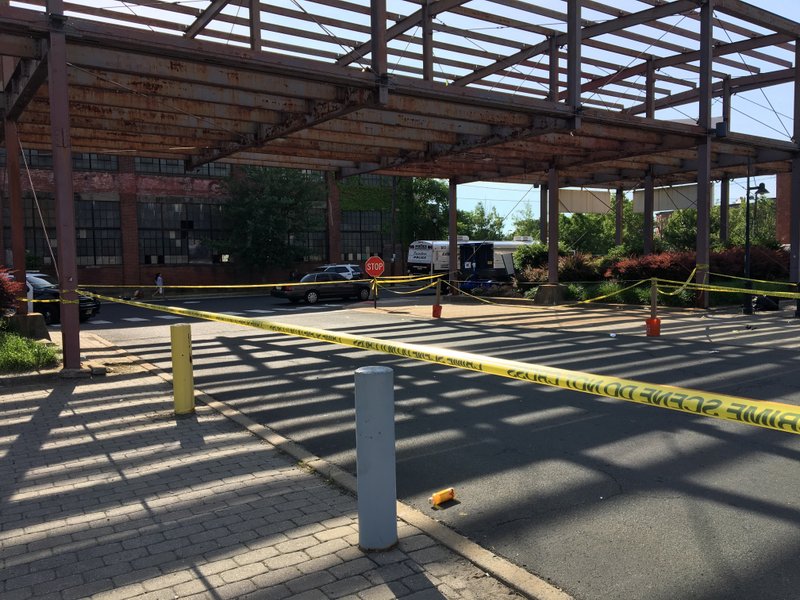 TRENTON, N.J. (AP) — Shooting broke out at an all-night art festival in Trenton, New Jersey, early Sunday, sending people stampeding from the scene and leaving one suspect dead and 20 people injured, a local prosecutor said.
Many of the 20 injured were treated for gunshot wounds, Mercer County Prosecutor Angelo Onofri said Sunday morning. Four of those, including a 13-year-old boy, were in critical condition.
He said that two suspects opened fire around 2:45 a.m. during the Art All Night festival that showcases local art, music, food and films. One of the suspects, a 33-year-old man, was killed. Another suspect is in custody.
On Sunday, there was crime scene tape surrounding the site of the old warehouse building that now shares a parking lot with a supermarket, bank and laundry facility.
Authorities say that about 1,000 people were in the area when the shooting started.
Ernie Rivas has owned a shop near the site of the shooting for 17 years and said he came back from the beach Sunday morning when he heard what happened.
"I've never seen this happen. It's bad, I feel bad, especially on Father's Day," Rivas said.
Theresa Brown said she's been volunteering at Art All Night for 12 years and has never seen or heard of violence like this. She said she was leaving from her volunteer shift around 2 a.m. and heard "pop, pop, pop."
"I thought it was a car backfiring," she said.
She returned to the scene around 7 a.m. and saw the police.
Art All Night Trenton began Saturday afternoon and was scheduled to conclude Sunday afternoon. The remainder of the festival has been cancelled.
"We're very shocked. We're deeply saddened. Our hearts ache and our eyes are blurry but our dedication and resolve to building a better Trenton through community, creativity and inspiration will never fade. Not tonight. Not ever," festival organizers posted on social media Sunday. —— AUTO – GENERATED; Published (Halifax Canada Time AST) on: June 17, 2018 at 10:55AM