Uhuru rejects Raila claim govt to use army to rig Kenya elections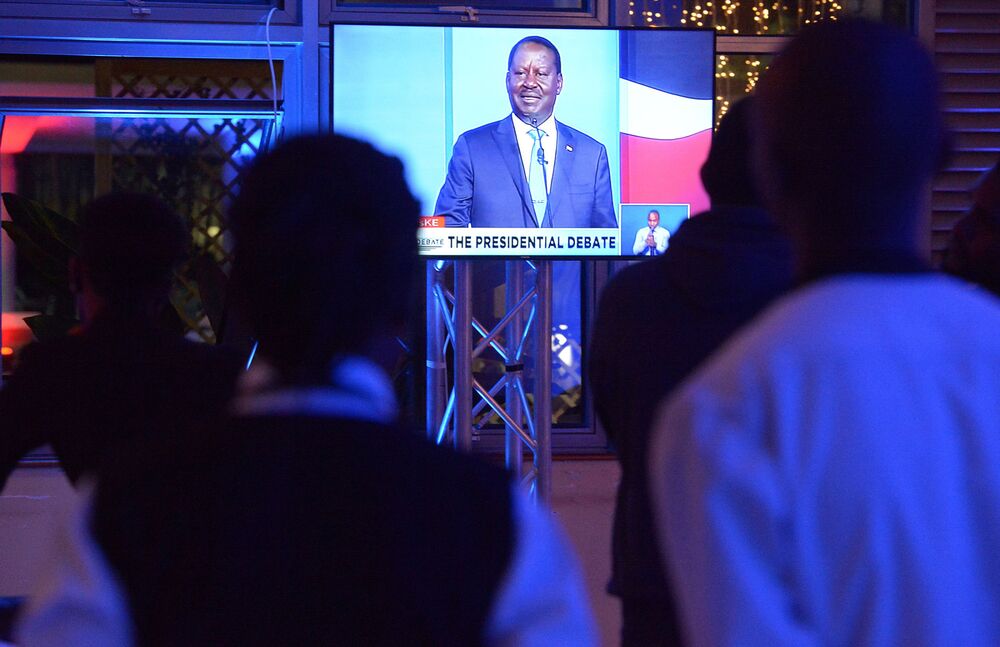 The Kenyan government denied a claim by the main opposition group that it's planning to use force to rig next month's election and keep President Uhuru Kenyatta in office.
The National Super Alliance said Friday it had "concrete evidence" of an "audacious plan" to subvert the Aug. 8 vote. The ruling Jubilee Party has "clearly recognized" it will be defeated and is organizing for "regime friendly" army officers to implement plans including cutting power and water and "militarily isolating" some settlements on election day, the opposition group said in an emailed statement, citing alleged confidential documents.
Interior Ministry spokesman Mwenda Njoka said the claims are "a figment of their imagination" and "fake news." The opposition is "trying to cause chaos using fake documents," he said by phone. "If there was such an operation it wouldn't be put on paper." Army spokesman Paul Njuguna didn't answer five calls seeking comment.
Kenya, East Africa's biggest economy, has faced questions about the credibility of its past two elections, with a dispute over the outcome of a presidential vote in December 2007 triggering two months of ethnic violence that left at least 1,100 people dead. Opposition candidate Raila Odinga has warned of possible violence if the election is seen as rigged. Kenya has never had a successful military coup.
The opposition group cited documents it said "indicate that very large numbers of officers and soldiers will be participating in the plot," including new troops being trained at barracks.
"For some time now, we have been saying that President Uhuru Kenyatta is planning to overthrow the constitution and use the military to rig himself back in office after realizing he has lost the August elections," the coalition said. "We underestimated the scope of that dastardly threat which we have now revealed."
BLOOMBERG