UGANDA: Legislatures demand for mandatory HIV testing in schools
HOW ABOUT WE START WITH:
1. Parliament
2. State House
3. All security forces (UPDF, UPF, SFC, JATT, ISO, ESO, etc.)
4. All school heads
5. All hospital staff
6. All RDC, LCs, CAOS
7. All Ministers
8. All Kings and Queens
9. All results must be published in mainstream media. ALL Results from the above groups.
THEN WE DEMAND IT FOR ALL THE KIDS
MLN
======
THE GUARDIAN – Alarm as Ugandan politicians back plans for compulsory HIV testing in schools
Proposal backed by gender and health ministers despite doubts over its legality and claims it violates human rights.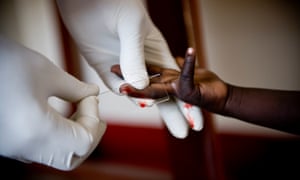 A lab technician tests patients for HIV at Ojom health centre II in Katine, Uganda. Photograph: Dan Chung for the Guardian
Two Ugandan government ministers have backed a controversial call for compulsory HIV testing for children in the country's schools.
To the alarm of activists, who have condemned the idea as a violation of human rights, Janat Mukwaya, the minister for gender, said the policy – aimed at school and college students – would allow people to access antiretroviral treatment more quickly, under the government's test and treatinitiative.
Mukwaya said the move would minimise stigma and encourage students already on treatment to stick to their medication. She did not say where the money to pay for compulsory testing would come from in a country where HIV programmes are more than 80% donor-funded.
Advertisement
Sarah Achieng Opendi, Uganda's health minister, said compulsory tests in school were a "great idea".
"Of course it would be great to have every Uganda know his/her HIV status," said Opendi.
"However, it's impossible and difficult for us to move with compulsory testing because of that condition requiring parental consent and without really having a legal framework."
Dora Kiconco Musinguzi, executive director of Uganda Network on Law, Ethics and HIV/Aids, was withering in her response.
"We find the statement of the minister largely uninformed, it is a blatant attack on the privacy and dignity of the persons that will be affected," she said.
"It is illegal by all standards – [it] breaches our constitution and the law.
"It will have far-reaching consequences for the people affected if the minister's order is to be followed – intrusion into privacy, mismanagement of data and results, increased stigma and increased discrimination."
Milly Katana, a public health specialist, said she was disheartened by proposals "coming from a government that is on record for spearheading the protection of the rights of its citizens against violation".
"Compulsory testing is known to drive those most at risk of contracting HIV underground," Katana said.
"While test and treat is a very noble global approach to saving the lives of people living with HIV, mandatory and compulsory testing are on record worldwide as the main drivers of stigma and discrimination against those found to be HIV positive.
"If such a programme is implemented, we are going to see individuals running away from attending schools. If they are minors, their parents will fear to send them to school and the approach will certainly shoot its own promoters in the foot."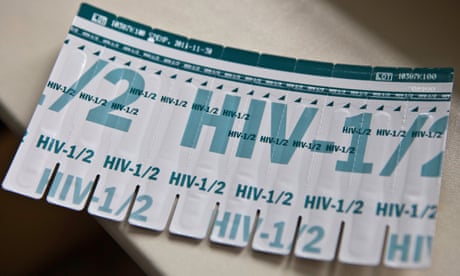 Many young African women with HIV unaware they are infected
Karusa Kiragu, country director for UNAids, said her agency did not support mandatory testing and that the government should promote voluntary counselling and testing.
Uganda's HIV prevalence rate has declined from 7.3% to 6% in the past five years. An estimated 1.3 million people are living with HIV and 1,081,733 were on antiretrovirals by the end of 2017, according to Uganda Aids Commission figures.
Every year, 9,600 15- to 19-year-olds are infected with HIV, with 66% of cases among girls, according to the latest Presidential Fast Track Initiativereport on ending Aids by 2030.
—— AUTO – GENERATED; Published (Halifax Canada Time AST) on: July 27, 2018 at 02:05PM