UGANDA: Kidnap for ransom continues unabated on daily basis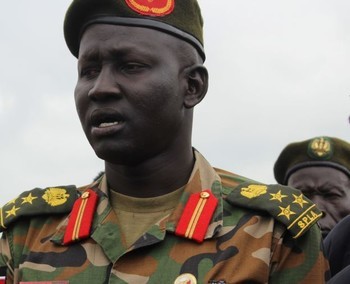 Suspected kidnapper arrested as search for 4 Ugandan nationals continues
RADIO TAMAZUJ – A man linked to the kidnapping of four Ugandan nationals was arrested on Monday by security agents when he came to receive ransom for their release, officials said.
Last Sunday, a passenger bus travelling along the Juba-Yei road was ambushed by a group of armed men who kidnapped 4 Ugandan nationals from the bus. The kidnappers later demanded 3 million SSP as ransom for the release of the Ugandan nationals.
Brig.Lul Ruai Koang, South Sudan army spokesman told Radio Tamazuj that the Military Intelligence arrested a man who was connected to the kidnapers when he was about to receive the 3 million South Sudanese Pounds as ransom.
Ruai said the kidnappers have been threatening to kill the Ugandan nationals if the ransom is not given to the person they authorise.
According to the army official, the person arrested identified as Maluit Gatluak Tut is believed to have been living within the UN POC in Juba is being held while investigations continue.
He further acknowledged that despite the arrest the whereabouts of the four Ugandan nationals remains unknown. —— AUTO – GENERATED; Published (Halifax Canada Time AST) on: April 17, 2018 at 12:55PM