TRUMP: Manafort heads to jail after Judge criticizes witness tampering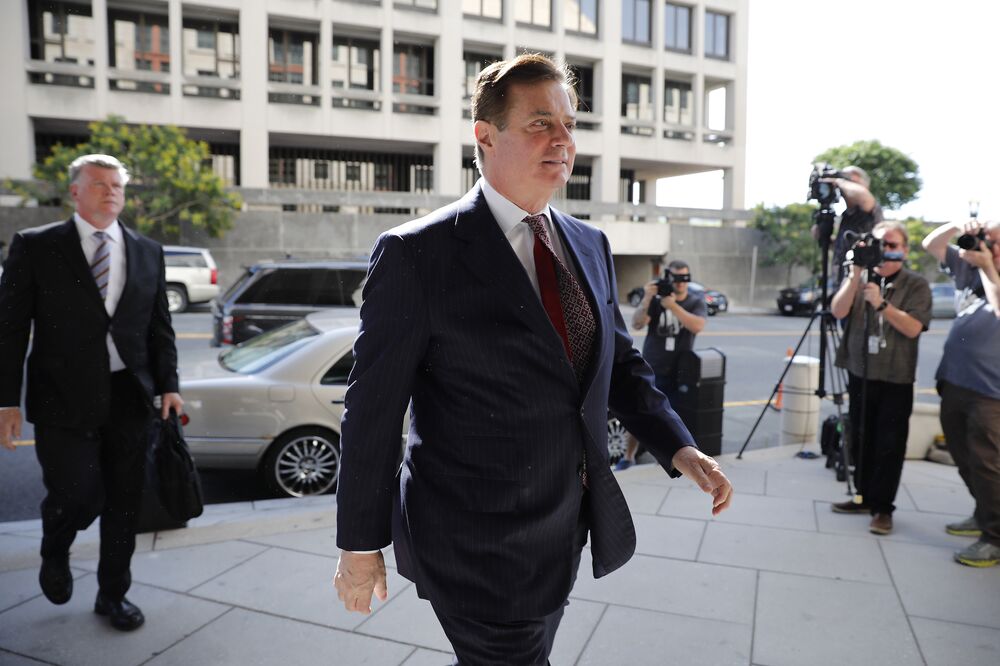 Paul Manafort arrives at federal court in Washington on June 15, 2018. Photographer: Aaron P. Bernstein/Bloomberg
Paul Manafort was ordered locked up ahead of his two trials for bank fraud and money laundering.
BLOOMBERG – U.S. District Judge Amy Berman Jackson in Washington revoked Manafort's bail Friday after prosecutors said Manafort, President Donald Trump's former campaign chairman, attempted to tamper with witnesses for his trial.
Jailing him before trial adds to the pressure Manafort faces to cooperate with Special Counsel Robert Mueller and spill any secrets he knows about Trump and the campaign. Confronting possible criminal charges in New York, Trump's former lawyer Michael Cohen may have a similar choice ahead of him. Cohen hasn't been accused of wrongdoing.
Manafort Sent to Jail After Judge Cancels House Arrest
Paul Manafort is in jail for violating his bail conditions. Bloomberg's Kevin Cirilli reports.
" (Source: Bloomberg)
Prosecutors made the Manafort detention request on June 4, when they argued in court papers that he tried to tamper with two witnesses after he was indicted in Washington for a second time on Feb. 23. Four days later, a grand jury indicted Manafort anew, accusing him and an associate of witness tampering. Manafort has pleaded not guilty.
Jackson said she had no way to stop Manafort from contacting people while he's out on bail.
"This is not middle school," she told lawyers. "I can't take his cellphone." —— AUTO – GENERATED; Published (Halifax Canada Time AST) on: June 15, 2018 at 01:49PM