TRUMP: Breaking – does not look like US will stay in Iran deal – Macron
RT – French President Emmanuel Macron believes US President Donald Trump is leaning towards getting the US out of the Iran nuclear deal. The US leader is not ready to go back on his pre-election promise, Macron told media.
"My view — I don't know what your president will decide — is that he will get rid of this deal on his own, for domestic reasons," Macron said during a press conference at the George Washington University.
While the Trump administration and the US leader himself are often blamed for their reaction-driven and inconsistent foreign policy, Macron said that he considers Trump to be predictable.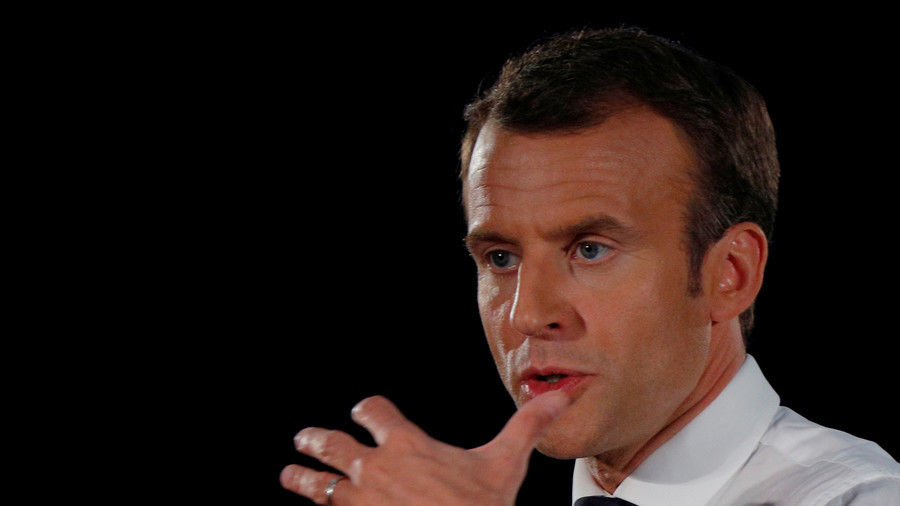 French President Emmanuel Macron in Washington DC, US, April 25, 2018. © Brian Snyder / Reuters
"When people say President Trump is not predictable, I think the opposite, he is very predictable," Macron stressed.
"Look at his campaign commitments… [Trump] repeated in his office two days ago… that this was the worst deal ever — it's nightmare, it was a catastrophe, and so on and so on," he added.
The fact that he appears to be unable to change Trump's mind on the deal, which has been hanging in the balance for over a year, does not mean that the trip was a failure, Macron said, noting that his goal was to push for a new, much broader agreement that would include Iran and the US.
"I want to be the honest broker of the situation," Macron said.
He went on to praise the US president's deal-making skills, saying what he called the US' "strategy of increasing tension"with Iran can bear fruit.
"His experience with North Korea is that when you are very tough, you make the other side move and you can try to go to a good deal or a better deal," Macron said, calling Trump a "dealmaker."
MORE DETAILS TO FOLLOW