SUDAN: Bashir warns South Sudan against ' harbouring' rebels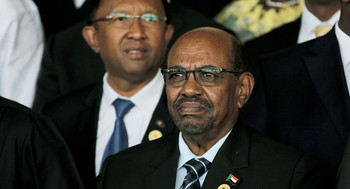 RADIO TAMAZUJ – Sudan has warned South Sudan against "hostile moves from its territory", saying Kiir's government is supporting Sudanese rebels.
Addressing a crowd of citizens in the town of Kosti in Sudan's White Nile State on Thursday, President Omar al-Bashir said that the Juba government was still supporting and harbouring the Sudanese rebels.
President Bashir also accused South Sudan government of expelling Sudanese citizens from its territory.
He said Sudan would still host South Sudanese refugees who are fleeing from their country due the ongoing civil war.
The South Sudanese army has recently accused Khartoum of military build-up along the common border. Published (Halifax Canada Time AST) on: April 05, 2018 at 04:45PM