NORTH KOREA: Pence warns Kim Jong-un not to 'play Trump'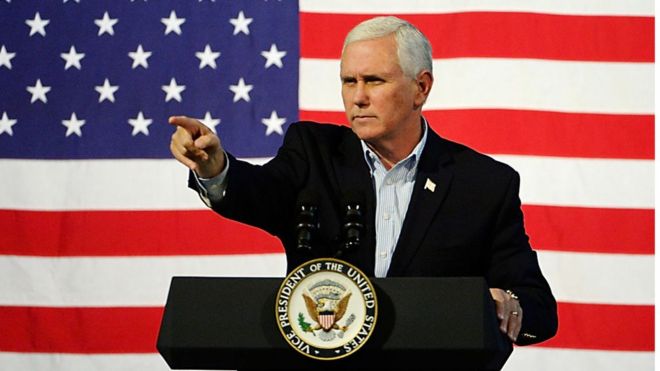 Image copyrightGETTY IMAGESImage captionMike Pence made the comments in a Fox News interview to be broadcast on Monday night
North Korea summit: Pence warns Kim Jong-un not to 'play Trump'
BBC – US Vice President Mike Pence has warned North Korea's Kim Jong-un not to "play" President Donald Trump if they meet next month.
"It would be a great mistake for Kim Jong-un to think he could play Donald Trump," Mr Pence said, according to excerpts of a Fox News interview.Mr Pence also said Mr Trump could walk away from the 12 June summit.
North Korea has threatened to pull out of the meeting after comments by US National Security Adviser John Bolton.
The country reacted furiously when Mr Bolton suggested it would follow a "Libya model" of denuclearisation.
Libya's former leader Muammar Gaddafi agreed with Western powers in 2003 to dismantle his programme in return for the lifting of sanctions. Eight years later he was killed at the hands of Western-backed rebels.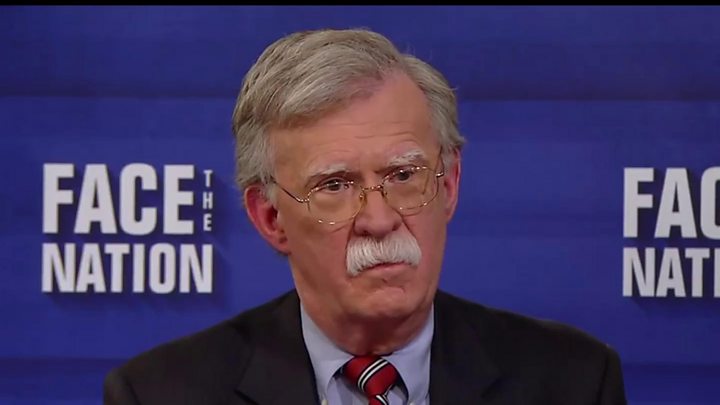 Media caption Why North Korea is angry at this manSouth Korean president Moon Jae-in plans to meet Mr Trump in Washington DC on Tuesday to discuss plans for the summit.
Mr Pence said there was "no question" Mr Trump is willing to walk away from the planned Singapore meeting."I don't think President Trump is thinking about public relations, he's thinking about peace," the vice president said.
The New York Times reported on Sunday that the US president is asking aides and advisors whether he should continue to go forward with the summit.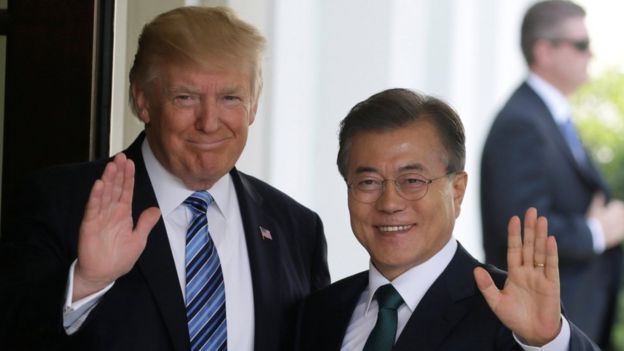 Image copyrightREUTERSImage caption Mr Trump will meet South Korea's Moon Jae-in, right, on Tuesday
The interview with the vice president will appear on Fox News's The Story with Martha MacCallum at 19:00 eastern time (00:00 BST).