MADAGASCAR: President warns of coup as protests continue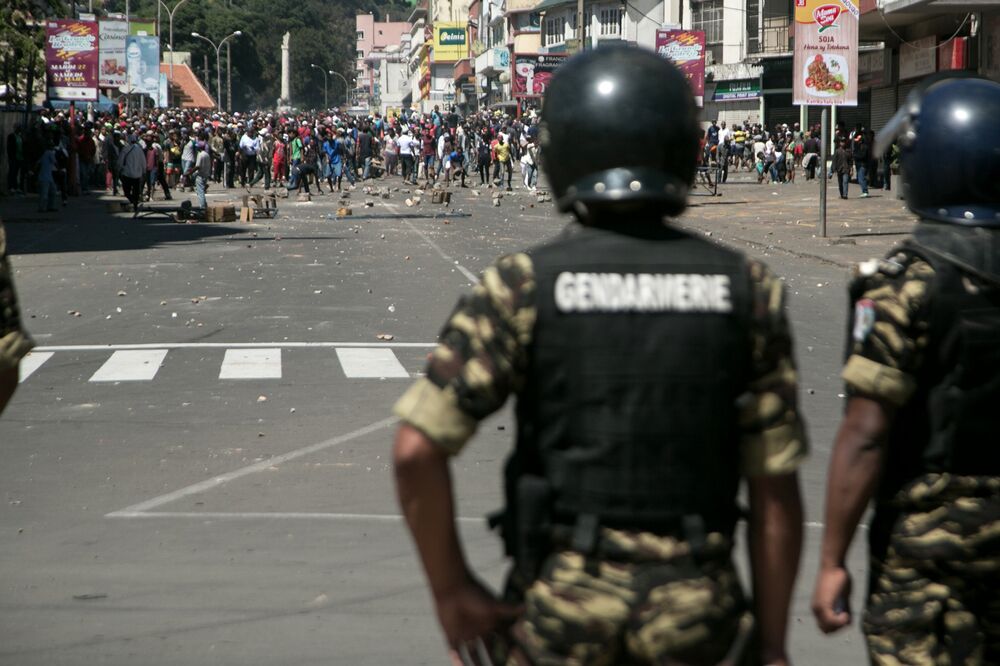 Police clash with protestors in Antananarivo on April 21, 2018 Photographer: Rijasolo/AFP via Getty Images
BLOOMBERG – Hundreds of opposition demonstrators took to the streets of Madagascar's capital to protest a deadly crackdown on an anti-government rally, as the country's president warned of a coup plot.
The protesters gathered in the city's main square two days after five people died when security forces fired on people demonstrating against the country's new electoral laws, Agence France-Presse reported, citing unidentified organizers of the rally. President Hery Rajaonarimampianina warned in an address on state television that the rally pointed to a conspiracy to overthrow his administration.
Opponents of the Indian Ocean island's government, including former presidents Marc Ravalomanana and Andry Rajoelina, say a new electoral law approved by lawmakers on April 10 favors the incumbent president. The country is scheduled to hold presidential and parliamentary votes this year.
Elections in Madagascar tend to trigger periods of instability. The last vote in 2013, the first after a military takeover in 2009, was held two years behind schedule because of repeated delays. In 2002, Ravalomanana triggered a political crisis when he declared himself president without waiting for a runoff after a disputed vote. The Indian Ocean island nation has had three coups over the past four decades.
Madagascar is the world's biggest vanilla grower and is a prospective oil producer, having previously announced plans to auction dozens of offshore oil blocks. Sumitomo Corp. of Japan operates the $8 billion Ambatovy nickel mine and Rio Tinto Group owns a mineral-sands project in the country.
—— AUTO – GENERATED; Published (Halifax Canada Time AST) on: April 23, 2018 at 01:44PM