JERUSALEM: Israelis are doing to Palestinians what Nazis did to Jews during WWII – Erdogan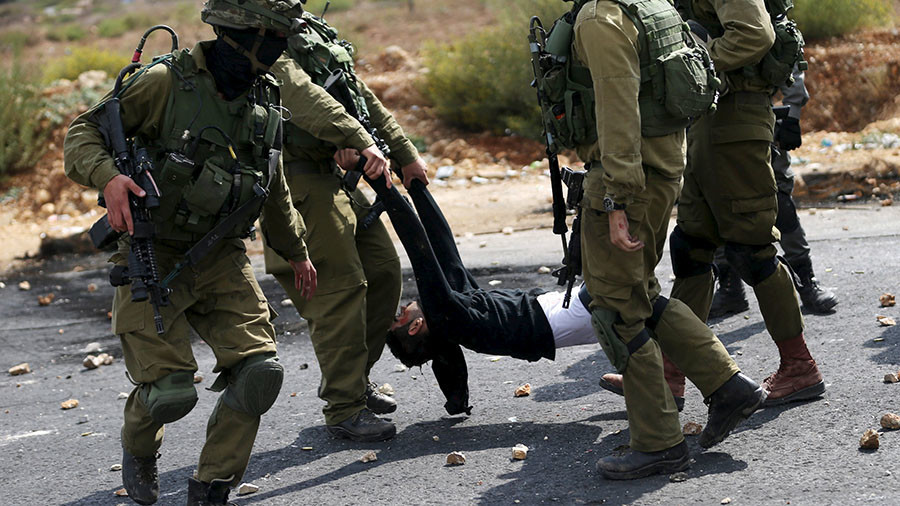 © Mohamad Torokman / Reuters
RT – Israeli actions in Gaza are similar to those perpetrated against Jewish people during Nazi persecution, Turkish leader Recep Tayyip Erdogan said. Days earlier, he called Israel a "terrorist" and "apartheid" state.
"There is no difference between the atrocity faced by the Jewish people in Europe 75 years ago and the brutality that our Gaza brothers are subjected to," Turkish President Erdogan said on Friday, as cited by AFP.
READ MORE: Turkey vows to bring Israel to ICC over Gaza carnage, Tel Aviv says Ankara will be there first
"The children of those being subject to all sorts of torture in concentration camps during World War II are now attacking Palestinians with methods that would put Nazis to shame," Erdogan reiterated.
The Turkish strongman was speaking in Istanbul, where presidents, prime ministers and other dignitaries from over 40 Muslim states gathered for an emergency meeting of the Organization of Islamic Cooperation (OIC). The gathering showed support for Palestinians and condemned the inauguration of the US embassy in Jerusalem. The OIC has also pledged to create an "international peacekeeping force" to protect the Palestinians.
—— AUTO – GENERATED; Published (Halifax Canada Time AST) on: May 19, 2018 at 12:50PM