IVORY COAST: Army feas more mutinies over bonus dispute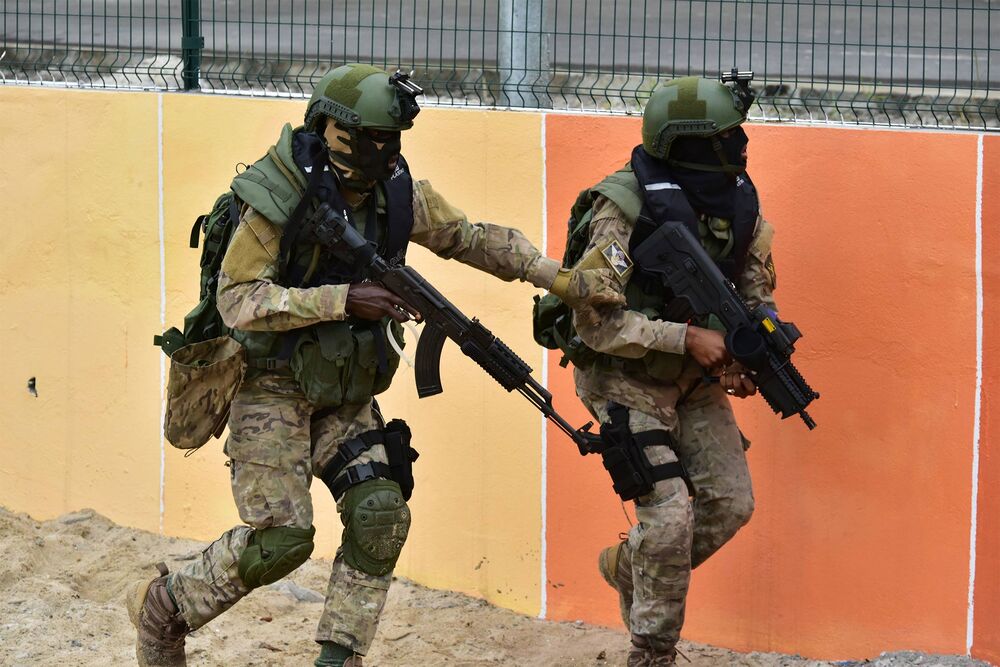 Ivory Coast special forces soldiers take part in a military exercise. Photographer: Issouf Sanogo/AFP via Getty Images
Some troops complain that they've been left out of bonus deal; Major cities were paralyzed last year by soldier protests.
BLOOMBERG – Ivory Coast's army has been placed on alert on concern that some troops may restart mutinies that paralyzed major cities in the world's biggest cocoa producer last year.
Some soldiers say they were left out of a deal following the protests in 2017 over payments army members said they were promised for backing President Alassane Ouattara in 2011 after former leader Laurent Gbagbo refused to accept an election defeat. The deadlock over the bonuses was broken in May after the government agreed to individual payments of about $20,000 each to 8,400 staff.
Read more: Mutinies humiliated Ivory Coast, says former rebel leader
Ivory Coast's army chief of staff, Sekou Toure, told commanders to be vigilant about fresh mutinies until May 18 and to "arrest any soldier disturbing public order," according to a note he sent on Tuesday to senior staff of the army, gendarmerie, police and elite military units. Some soldiers sent text messages to police and military staff to gather Wednesday in the commercial capital, Abidjan, and make their grievances known, according to the note, which was seen by Bloomberg.
Army spokesman Etienne Otchelio wouldn't comment on the note. The military always took rumors about mutinies seriously, Otchelio said when contacted by phone. A government spokesman didn't answer calls seeking comment.
A new mutiny will constitute "shameful behaviors" and commanders should reinforce security at weapon stores, the presidency and other security points, according to the note. Forces will conduct more vehicle patrols in major cities and intensify intelligence gathering, said Toure. —— AUTO – GENERATED; Published (Halifax Canada Time AST) on: May 03, 2018 at 03:46PM