DRCONGO: UN Peacekeepers Uncover Suspected Mass Graves in DRC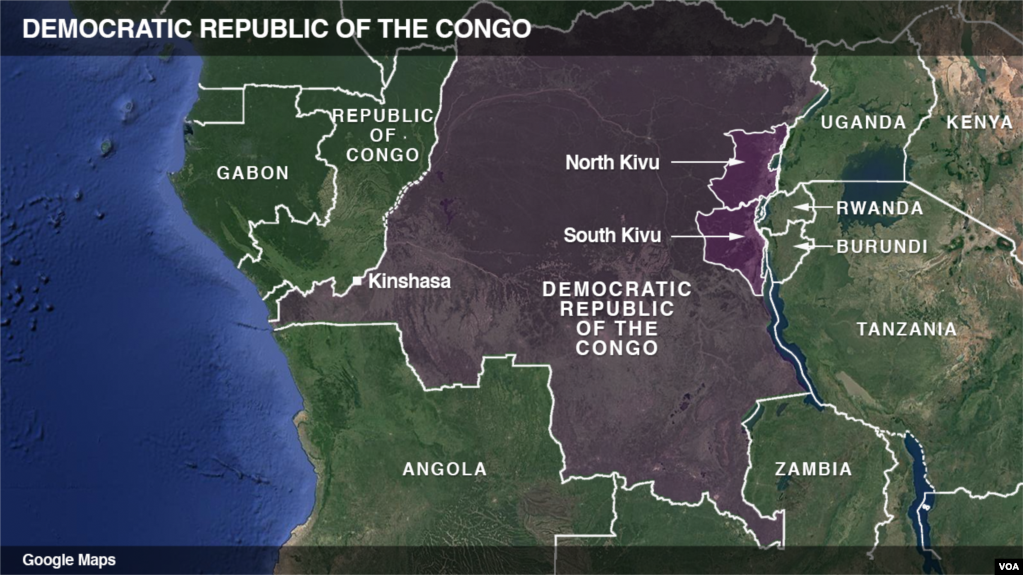 VOA – U.N. investigators have uncovered what they believe to be five mass graves in eastern Democratic Republic of the Congo, the scene of nearly 20 years of fierce ethnic fighting.
A new report says U.N. peacekeepers found the suspected mass burials last month in Ituri province, where a recent surge in violence left towns and villages in ruins and more than 260 people dead.
Congolese officials say they have no knowledge of mass graves and are asking the U.N. for a copy of its report.
Fighting over land use, politics and other differences between ethnic Hema cattle herders and Lendu farmers erupted in the eastern part of the country in 1999.
Hundreds of thousands of Hemas have fled their homes across Lake Albert into neighboring Uganda, while others sought refuge in other Congolese villages.
The Hemas largely blame the Lendu farmers for the attacks, saying they use spears, bows and arrows, machetes, and guns. The Lendu have accused Hemas of planning a genocide. —— AUTO – GENERATED; Published (Halifax Canada Time AST) on: April 27, 2018 at 01:02PM