DRCONGO: Kabila cracks down violently on Catholic opposition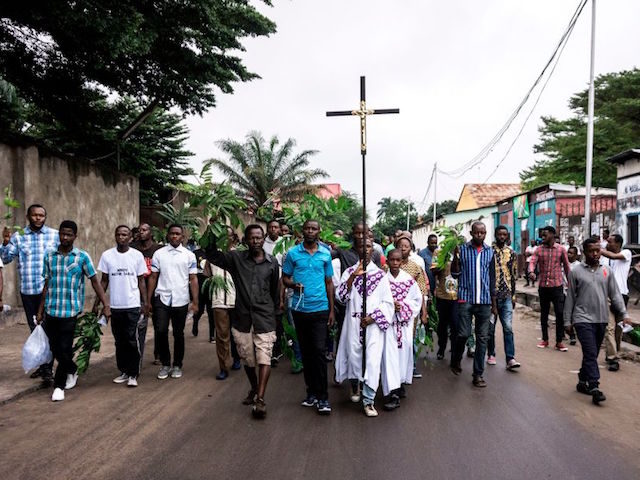 JOHN WESSELS/AFP/Getty Images
BREITBART – The next presidential election for the Democratic Republic of Congo (DRC) is scheduled for December 23. International leaders are demanding that President Joseph Kabila step down and let the elections be free and fair, demands that there is little possibility he will meet.
Joseph Kabila was supposed to step down as president when his mandate ran out on December 19, 2016. Instead, he pulled a breathtaking stunt late in 2016 by doing nothing to prepare the country for new elections and then claiming that he could not step down because there were no elections to select a president to replace him.
This stunt triggered large riots and a threat of civil war in DRC, but the Catholic Church intervened and brokered an agreement: Elections would be held in December of 2017 to choose Kabila's successor, and this time Kabila would really step down. However, the agreement was a farce: It was signed by members of Kabila's government, but it was not even signed by Kabila himself. It was pretty clear throughout 2017 that Kabila would not honor the agreement.
—— AUTO – GENERATED; Published (Halifax Canada Time AST) on: April 25, 2018 at 05:36PM