CHINA: Blast near US Embassy in Beijing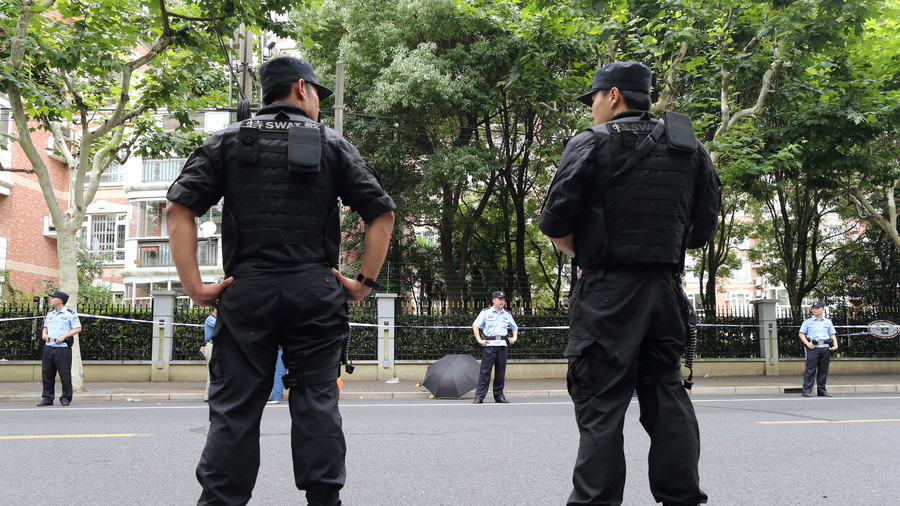 FILE PHOTO / Reuters
RT – A blast has reportedly taken place outside the US Embassy in Beijing. People on social media posted photos and videos of the aftermath of the purported explosion.
Plumes of smoke are seen in videos released online. The images also show police and what appears to be a body covered by a blanket, lying on the ground.
Explosion outside US embassy in beijing pic.twitter.com/bjT108r4NY— guyu (@guyu) July 26, 2018
Conflicting reports on social media claim that the Indian Embassy, not the US, was hit by the blast. Neither Chinese, nor American officials have so far confirmed the incident.
just now. Large explosion just minutes ago at either the US or Indian embassy here in Beijing.https://t.co/1QAgZxBE7X— Xah Lee (@xah_lee) July 26, 2018
According to Radio Free Asia online news, a man attempted to throw a homemade bomb into the gated compound of the embassy, but the device went off earlier than planned. The blast caused panic and injured a number of people, the news portal said. However, there is no official information on whether anyone was hurt in the incident.
刚刚北京美国驻华大使馆发生爆炸 pic.twitter.com/YRwJxKNLGn— 摄影与诗歌 (@hdjdjsjxw) July 26, 2018
这是美国大使馆现场吗? pic.twitter.com/dI8j9FVIcj— tbn (@tanboniu) July 26, 2018
—— AUTO – GENERATED; Published (Halifax Canada Time AST) on: July 26, 2018 at 03:33AM