Whistleblower accuses White House of Ukraine call cover-up (VIDEO, IMAGES)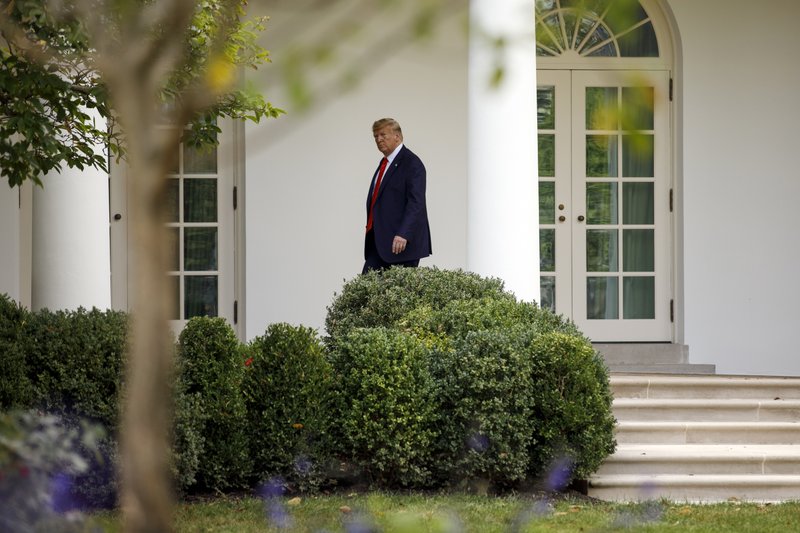 President Donald Trump walks to the Oval Office of the White House in Washington, Thursday, Sept. 26, 2019, as he returns from attending the United Nations General Assembly in New York. (AP Photo/Carolyn Kaster)
WASHINGTON (Associated Press) — White House officials took extraordinary steps to "lock down" information about President Donald Trump's summertime phone call with the president of Ukraine, even moving the transcript to a secret computer system, a whistleblower alleges in a politically explosive complaint that accuses the administration of a wide-ranging cover-up.
The whistleblower, in a 9-page document released Thursday , provides substantial new details about the circumstances of the phone call in which Trump repeatedly spoke of how much the U.S. had aided Ukraine and encouraged new President Volodymyr Zelenskiy to help investigate political rival Joe Biden and his son.
Accusations of efforts to pressure the leader of a foreign nation to dig for dirt on a potential 2020 Trump rival are now at the heart of a House impeachment inquiry against the president. The whistleblower's official complaint alleges a concerted White House effort to suppress the transcript of the call, and describes a shadow campaign of foreign policy efforts by the president's personal lawyer Rudy Giuliani that unnerved some senior administration officials who felt he was circumventing normal channels.
"In the days following the phone call, I learned from multiple U.S. officials that senior White House officials had intervened to 'lock down' all the records of the phone call, especially the official word-for-word transcript of the call that was produced as is customary by the White House situation room," the complaint says.
—— AUTO – GENERATED; Published (Halifax Canada Time AST) on: September 26, 2019 at 10:20PM