UGANDA: Makerere University Military take-over should concern all students, parents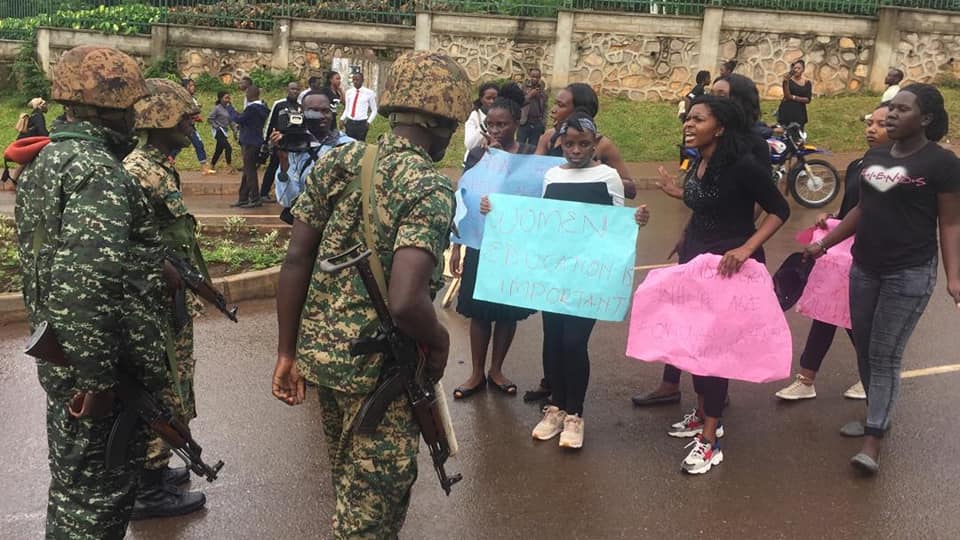 It is one thing to have the university completely taken over by Museveni's army and then it is another thing to think that this is an isolated tragedy concerning only Makerere.
What you are witnessing, the tuition increase, the corruption, the impunity and the brutalising of students, including beating them unconscious and raping and making some vanish, suspending them, intimidating them, expelling them.
These things are soon coming to your university too. After Polo and Matama are done with Makerere, your university will be next. MAKE NO MISTAKE ABOUT THIS.
The NRM regime systematically destroyed education to ensure that the nation is full of semi-literates who really are illiterate. Well, they are unemployable so they are skill-less or if you prefer, only good for slaves to Arabs, maids, sex slaves, security guards, mercenaries and shamba boys.
Museveni will not let Makerere remain standing. Next will be Kyambogo. After that MUST, then the other shithole non heard of universities like Busitema, Teso, Gulu, Mbale, Busoga, etc.. If you in your right mind you think that because you are not in Makerere and your school is okay, then you do not know Museveni.
REMEMBER Martin Niemöller
First they came for Acholi
Then they came for Gays
Then they came for Bundibugyo.
Then they came for Kasese
Then they came for Entebbe & Nansana
Now they are after Makerere — YOU REMAIN quiet because you are not one of them.
Yet this is to test the country and the international community to see how far Museveni et al can go without Ugandans doing anything. Of course you are doing nothing. The international community does not read your Facebook post, Tweet or WhatsApp group. How many of you have Debrah Malac in your WhatsApp groups? Just an example.
Do you people remember when they were kidnapping, raping and killing girls in Entebbe and Nansana? Did Susan Magara's family or close relatives and friends ever think it would get to their child? What about the other 2 girls recently? Nagirinya and the IHK young doctor? Beautiful young women from very wealthy and connected families. YET… one day they also came for them.
For this reason, all Ugandans now must know that an injustice done to one person (even a gay one) is an injustice on all of us. Because you all now see that after you were done persecuting gays, you started killing your own children who are not even gay. Killing your babies over food. Killing little children for witch craft. Do you see how letting one injustice pass gives the regime permission to commit more atrocities? Beware of this as you head into this electioneering and you know already that your sons and daughters from People Power are being killed and dumped places. One day they will come for you; of this you can be sure.
MARTHA LEAH NANGALAMA
—— AUTO – GENERATED; Published (Halifax Canada Time AST) on: October 24, 2019 at 04:42PM