SOS Canada partnership with SOS Uganda (PHOTOS)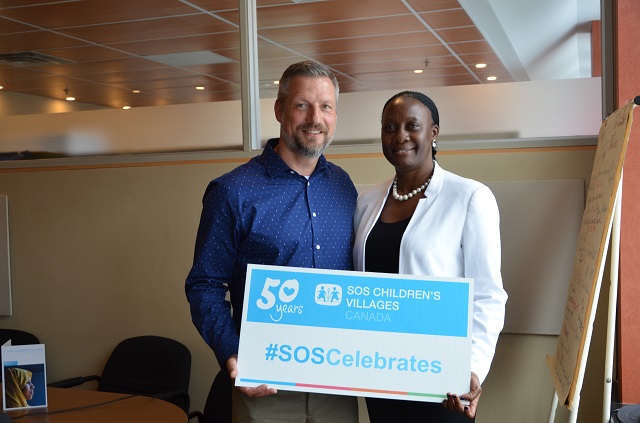 A PROSPEROUS PARTNERSHIP: SOS UGANDA AND SOS CANADA
By soschildrensvillages.ca
In June, we were honored to welcome Olive Lumonya, National Director of SOS Children's Villages Uganda, to Canada as part of our 50th anniversary celebrations. Together with SOS Children's Villages staff, Ms. Lumonya toured cities across Canada to share the work and impact of SOS' programs for vulnerable children in Uganda.
Alliance Trust Company Breakfast, Calgary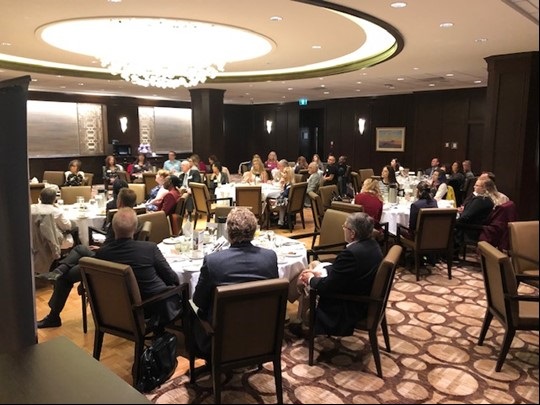 The Alliance Trust Company of Calgary hosted a special breakfast event with leaders from the Calgary business community to raise awareness and support for SOS Children's Villages' education initiatives in Uganda.
The Alliance Trust Company of Calgary, along with their clients and friends, raised more than $81,000 to support access to quality education. At the breakfast, they presented Ms. Lumonya with the proceeds from the fundraising campaign led by Zinat Damji, President and CEO of the Alliance Trust Company.
Ms. Lumonya and SOS Children's Villages Canada are grateful to the many clients and friends of the Alliance Trust Company of Calgary for their generosity and passion for helping vulnerable girls and boys in Uganda.
Women Empowering the Next Generation High Tea Events, Calgary and Edmonton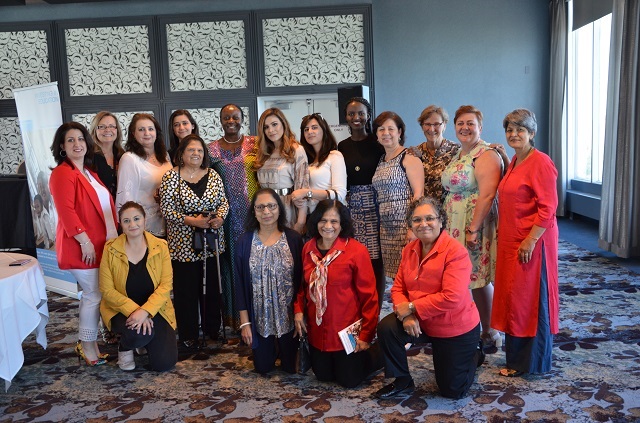 The Women Empowering the Next Generation High Teas united women across Calgary and Edmonton in support of girls' education in Uganda.
Special guests Ms. Lumonya and Divine Usabase, an SOS youth advocate who grew up in an SOS Children's Village in Burundi, spoke at the events and shared their experiences. They reinforced just how powerful educating girls can be in helping young women build a brighter future for themselves and their communities.
The women in attendance bonded and shared their own experiences over delicious treats and tea, while also learning more about how SOS Children's Villages' education work in Uganda helps to remove the barriers that can prevent marginalized girls from completing their education.
50th Anniversary Speakers Series Volume 2, Toronto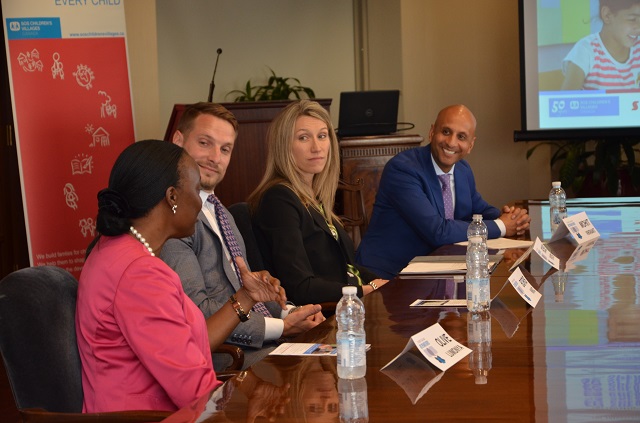 Ms. Lumonya was joined by Rose Porter, Senior Vice President of Global Risk Management for Scotiabank, and Boris Nikic, Director of Corporate Sales and Structuring for BMO Capital Markets, for a discussion of women's and girls' empowerment, moderated by Mo Vikrant, Associate Director of Vikrant Financial Group and member of the SOS Children's Villages Canada Board of Directors.
These engaging speakers discussed their personal experiences overcoming educational and career barriers associated with gender, sexual orientation and gender identity in the Canadian and Ugandan contexts. The speakers also explained how their organizations are empowering women and girls through various initiatives ranging from access to education and leadership mentoring, to financial instruments.
A special thank you goes to Vikrant Financial Group and Scotia Wealth Management for sponsoring the event.
Victoria Village School Visits, Toronto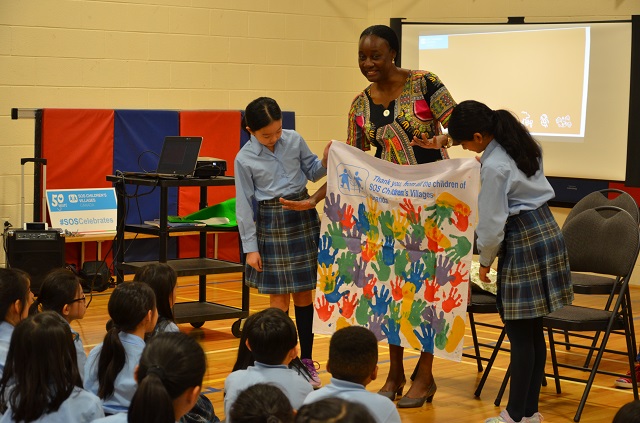 One of the many highlights of the tour was the warm reception Ms. Lumonya received from students and staff at Fairview Glen Montessori School and Wishing Well Schools. Students at each of these schools welcomed Ms. Lumonya with songs and dances, before inviting her to tour their classrooms, and finally gathering for a presentation.
Ms. Lumonya spoke to the children about the Gunjula Project, an initiative to improve access to quality early child development services in Uganda. The project is supported by Fairview Glen Montessori School and Wishing Well Schools, as part of a partnership between SOS Children's Villages, Victoria Village Group and the Amarshi family.
During these presentations Ms. Lumonya explained how children in Uganda would receive better schooling and have better opportunities thanks to this project. She also loved hearing from the children as they shared what they had learned about Uganda in their studies.
—— AUTO – GENERATED; Published (Halifax Canada Time AST) on: July 25, 2019 at 07:03AM