BUSINESS: IMF board to consider bailout for Congo Republic on July 6
JOHANNESBURG (Reuters) – The Executive Board of the International Monetary Fund will examine debt-crippled OPEC member Congo Republic's request for a bailout on July 6, according to an IMF calendar seen by Reuters on Wednesday.
Like other central African oil producers, Congo has been hit hard by low crude prices and is struggling under the weight of over $9 billion in debt, equivalent to around 110 percent of its gross domestic product.
Following a mission to Congo in April, an IMF delegation said it had "reached broad understandings on policies" it could support within the framework of an arrangement under the Fund's Extended Credit Facility.
Glencore PLC372.95
GLEN.LLONDON STOCK EXCHANGE
+5.70(+1.55%)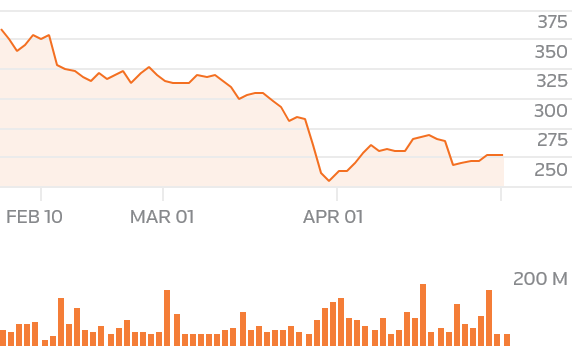 GLEN.L
However, before it could submit a deal to the board, the delegation said Congo would need to fulfill conditions including making progress toward restructuring debt the Fund considered unsustainable.
Congolese authorities are currently in talks with creditors, including trading houses Trafigura and Glencore (GLEN.L), from which it has borrowed around $2 billion.
Congo joined the Organization of the Petroleum Exporting Countries (OPEC) last week as it moves ahead with new projects that could see it become sub-Saharan Africa's third-largest oil producer with a target of 350,000 barrels per day this year. —— AUTO – GENERATED; Published (Halifax Canada Time AST) on: June 27, 2018 at 11:49AM