BRITAIN: Czech President says country produced Novichok, nerve agent used on Skripals – VIDEO
'No need to lie:' Czech President says country produced Novichok, same nerve agent used on Skripals
RT – The Czech Republic has apparently produced and tested a chemical agent known as Novichok, the country's president, Milos Zeman, told state media. His statement follows an inquiry conducted by the Czech security services.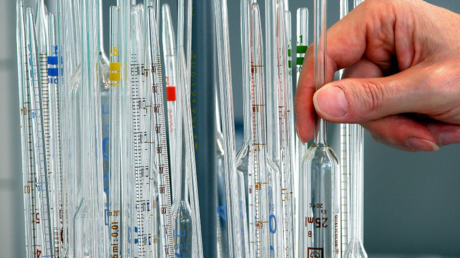 UK, Slovakia, Sweden, Czech Republic among most probable sources of 'Novichok' – Moscow
"One has to conclude that our country produced and tested Novichok, even though [it was produced] only in small quantities and then destroyed," the Czech leader told the Barrandov TV Channel. "It would be hypocritical to pretend it is not so," he said, adding that "there is no need to lie."
The president said that he based his conclusions on a report provided by Czech military intelligence. The report showed that a nerve agent known as A230, which was produced by the Czech Military Research Institute located in the city of Brno, was, in fact, Novichok.
Another report, which was provided by the Czech Security Service (BIS) said, however, that the nerve agent produced and tested in Brno was not Novichok but some other substance. After studying both papers, Zeman still decided to agree with the opinion of the military intelligence, Czech media report.
In March, Zeman ordered an inquiry into whether Novichok was indeed produced in the Czech Republic. In late April, Czech security services prepared their reports on the issue. Earlier, the Czech government, including the Prime Minister Andrej Babis as well as the foreign affairs and defense ministers, had vehemently denied these suggestions.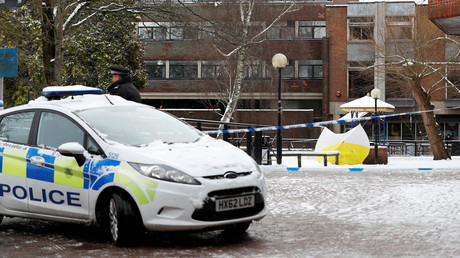 UK will either have to offer facts on 'Russian traces' in Skripal poisoning or apologize – Kremlin
"The Russians crossed all boundaries when they said the Novichok agent could have come from the Czech Republic. That is a lie," Babis told the Czech media at that time. Novichok was used in an attack on former Russian double agent Sergei Skripal and his daughter in Britain in March.
The British authorities then immediately accused Russia of being behind the incident but failed to provide any solid evidence to substantiate these claims. Russian diplomats then named the Czech Republic among the most probable countries from which the nerve agent might have come.
The list also included Slovakia, Sweden and the UK itself. Earlier, the Organization for the Prohibition of Chemical Weapons (OPCW) said none of its member states has declared possession of the Novichok group of nerve agents.
The Czech Foreign Ministry then summoned Russia's ambassador over Moscow's claims.
Meanwhile, the Russian Foreign Minister Sergey Lavrov once again confirmed that Russia is ready for cooperation with the UK on the Skripals case. "We are ready for practical cooperation with the British side," he told the Italian Panorama magazine on Thursday, adding that Moscow calls on London to "honestly" work with Russia in the investigation of this incident. —— AUTO – GENERATED; Published (Halifax Canada Time AST) on: May 03, 2018 at 06:32PM